Steps for Audience to Join WebEx Meeting without an account
On the right hand side of the screen, you will see an area to login. Type your name (e.g., John D.) and your email address and press "Join."

For first time users, in order to participate in a WebEx session, participants need to install a WebEx extension. The WebEx extension can be installed any time before the meeting starts. Once they download it for a specific browser, it will not need to be downloaded again for future sessions as long as they are using the same computer and browser.
If you are prompted, install the Chrome extension by clicking "Add WebEx to Chrome", then "Add extension".
| | |
| --- | --- |
| Mac | PC |
| | |
A window will open showing the installer application.  Double-click on "Install Cisco WebEx Add-On".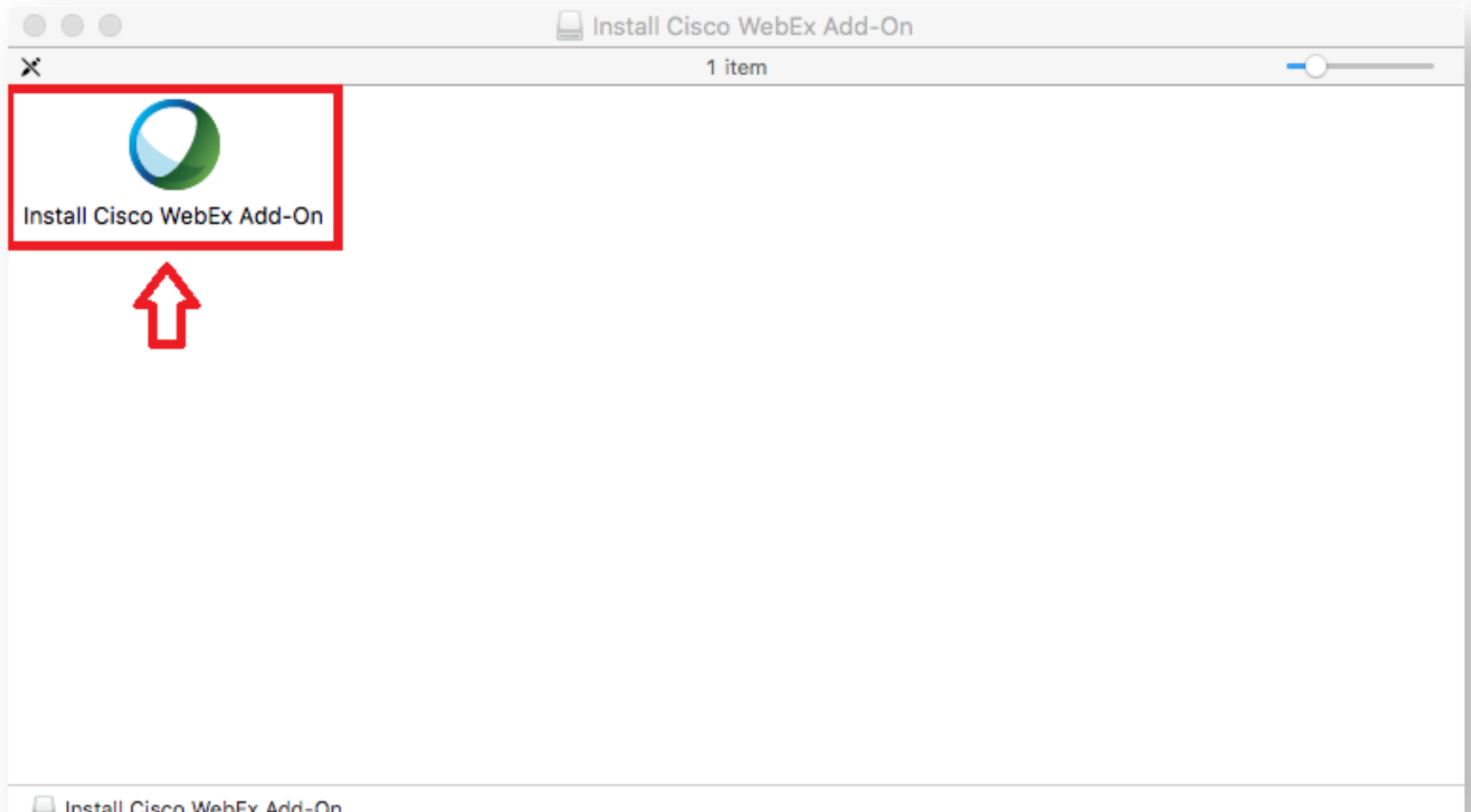 If presented with a security window, choose "Open".
The installer application will ask if you want to install the application.  Choose "Install".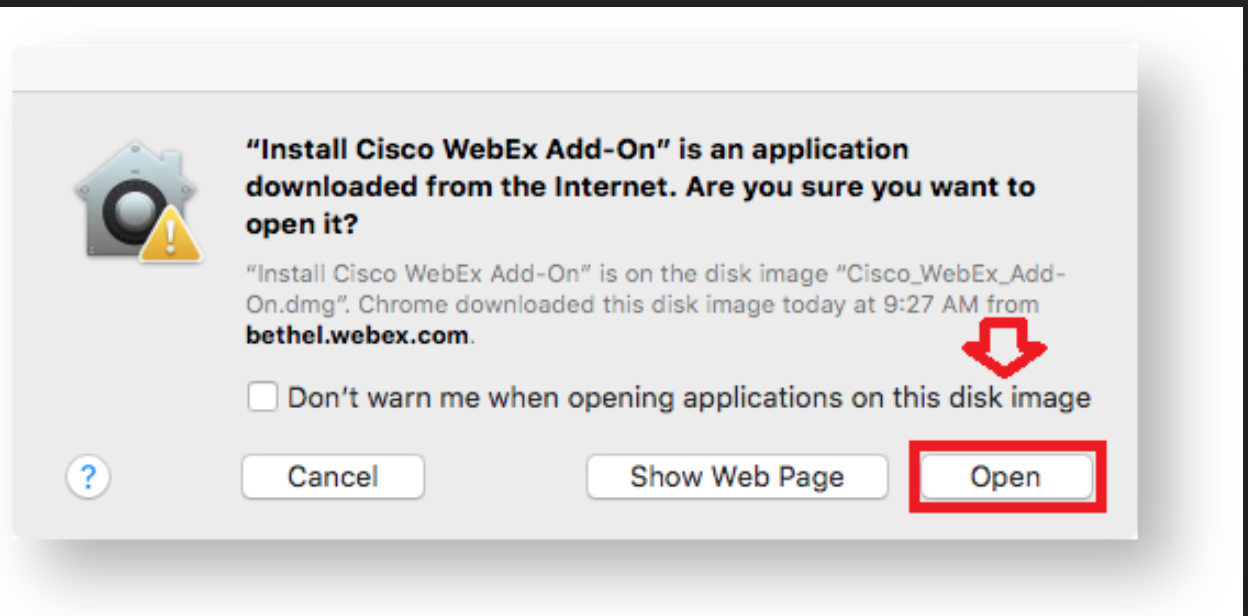 When installation is complete, your meeting should now launch and allow the presenter to join the meeting.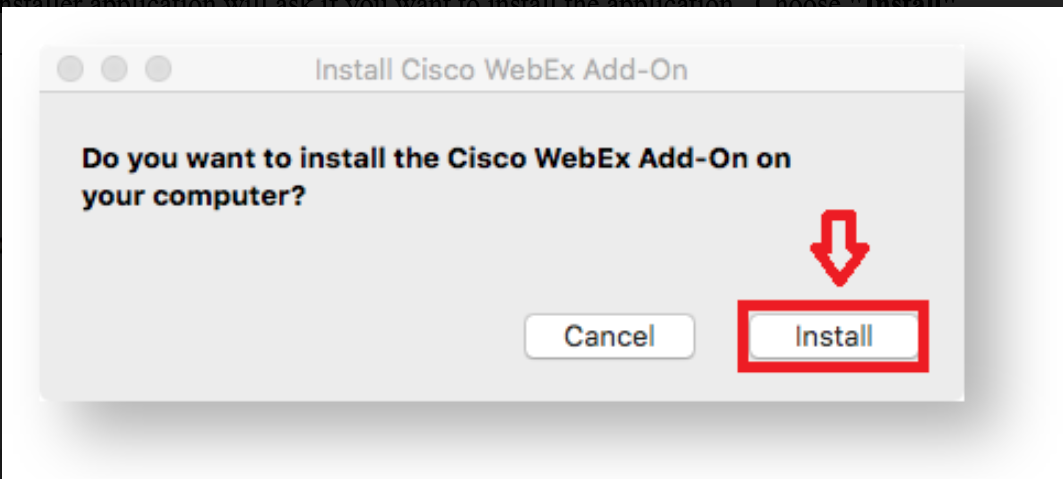 Establish an audio and video connection to the meeting. There are three audio connection options.